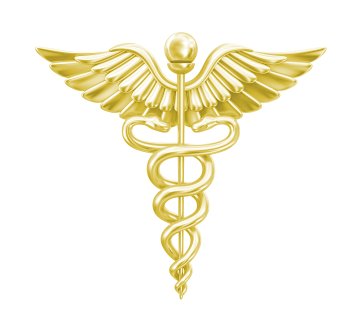 Hydrogen Peroxide Uses – Medical Uses
As an oxygen delivery system capable of destroying anaerobic and pathogenic organisms, nature's solution of biological and environmental production of H2O2 is hard to beat. In the late 19th and early 20th century hundreds of medical studies and reports detailed the efficacy of various diluted infusions of hydrogen peroxide.
While it might seem strange that here in the 21st century hydrogen peroxide therapies are still not well recognized or utilized in modern mainstream medicine; it must be acknowledged that hydrogen peroxide suffers the serious disadvantage of a lack of the profitability which drives modern pharmacological and medical innovation.
Hydrogen Peroxide Medical Studies 1888 to 1904 – Charles Marchand
As early as 1888 serious studies and research were advancing the curative powers of introducing dilute amounts of hydrogen peroxide to the body through ingestion, infusions and sprays delivered to the sinuses, ears and throat and through applications of baths and soaks.
"Therapeutical Applications of Hydrozone and Glycozone" by Charles Marchand contains reprints of over 100 articles from medical journals dating from 1888 to 1904 describing treatments of hundreds of diseases ranging from cancers and infections to yellow fever.
Hydrogen Peroxide IV Therapy in Influenza – The Lancet 1920
The first paper published on intravenous hydrogen peroxide for influenza appeared in The Lancet in 1920 by British physicians Oliver, Cantab and Murphy, military physicians treating Indian soldiers during an outbreak of the great influenza epidemic.
At the time of the application of intravenous hydrogen peroxide they were facing a mortality rate of 80% in patients who were contracting pneumonia as a result of the influenza.  The report describes the intravenous infusion of two ounces of 3% hydrogen peroxide diluted with eight ounces of saline solution (a 0.75% peroxide concentration) infused very slowly over the course of fifteen minutes given to a specific patient who had been ill with high fever and delirium for two days and thought to be near death. The patient tolerated the procedure with no pain or discomfort. Some six hours later the patient was sitting up in bed and requesting food. This is just one of the examples to be found in the Lancet report.
The Lancet is still one of the world's leading medical journals, and can be found online here: http://www.thelancet.com/
Dr. Farr 1993 Influenza and H2O2 Infusion Study
Dr. Ch. H. Farr's conclusive study in 1993 provides a more modern, and perhaps even more astounding, report on the infusion of hydrogen peroxide in influenza patients. (C.H. Farr, "Rapid Recovery from Type A/ Shanghai Influenza Treated with Intravenous Hydrogen Peroxide", Oklahoma City, Oklahoma, C.H. Farr, 1993)
The results were dramatic: of the two groups in the study, the group treated with a 0.0375 hydrogen peroxide infusion included full recoveries within 2, 3, 4 and 5 days with 90% of all members of the group completely recovered within 5.5 days. The total days of work lost in the first group was 5. The second group, receiving conventional treatment (antibiotics and commercial remedies) by comparison, had 41 lost work days. Recounted in "Alternative Medicine – The Definitive Guide" as well as in James Roguski's "The Truth About Food Grade Hydrogen Peroxide."
The Best Books on Hydrogen Peroxide Medical Uses
"The Peroxide Story" by George Borell
"Flood Your Body With Oxygen" by Ed McCabe
"The Oxygen Prescription" by Nathaneil Altman
"Hydrogen Peroxide Medical Miracle" by William Campbell Douglass, M.D.
"Oxygen and Aging" by Majid Ali, M.D.
"Alternative Medicine: The Definitive Guide" (2nd Edition) [Paperback] by John W. Anderson , Larry Trivieri, and Burton Goldberg
"Oxygen to the Rescue: Oxygen Therapies and How They Help Overcome Disease, Promote Repair, and Improve Overall Function" by Pavel Yutsis (Feb 1, 2003)
"Oxygen is the conductor of the orchestra of life. It is the spark for the furnace of human metabolism. It is the primary nutrient of life."
Majid Ali, M.D.
Resources:
FoodGrade Hydrogen Peroxide – Comprehensive online body of reference and resources for hydrogen peroxide medical therapies: http://www.foodgrade-hydrogenperoxide.com
"The Truth About Food Grade Hydrogen Peroxide" by James Roguski: http://www.foodgrade-hydrogenperoxide.com/sitebuildercontent/sitebuilderfiles/TheTruthAboutFGHP.pdf